Driving growth is at the forefront of every subscription business – acquisition, ARPU and churn reduction. That's why most companies focus their data solutions on these three primary metrics.
WE SEE THE WORLD DIFFERENTLY
DISCOVER THE HIDDEN ENERGY
Our experience has revealed a special energy in subscription data.
It's a tension, a flow, a pulse between the way your service is delivered (Supply) and the way that your subscribers react (Demand).  Understanding the relationship between supply and demand for each and every subscriber, revealing their subscription DNA and letting them shine as individuals.
Our 20 years of experience resulting in 10m+ subscriber acquisitions, has given us the depth of knowledge to support the identification of the fundamentals that sustain subscriber growth.
We believe that by keeping supply and demand balanced you can drive long-term sustainable growth.
But what if the current way of working is blocking the energy and stalling momentum? Keeping you stuck. Unable to unlock your data and deliver action across your subscriber touch points to drive change.
If you are sifting through data manually, trying to make sense of analytics and reports, and struggling to execute your decisions quickly, you are not alone.
We know exactly how you feel. We have worked in these environments too.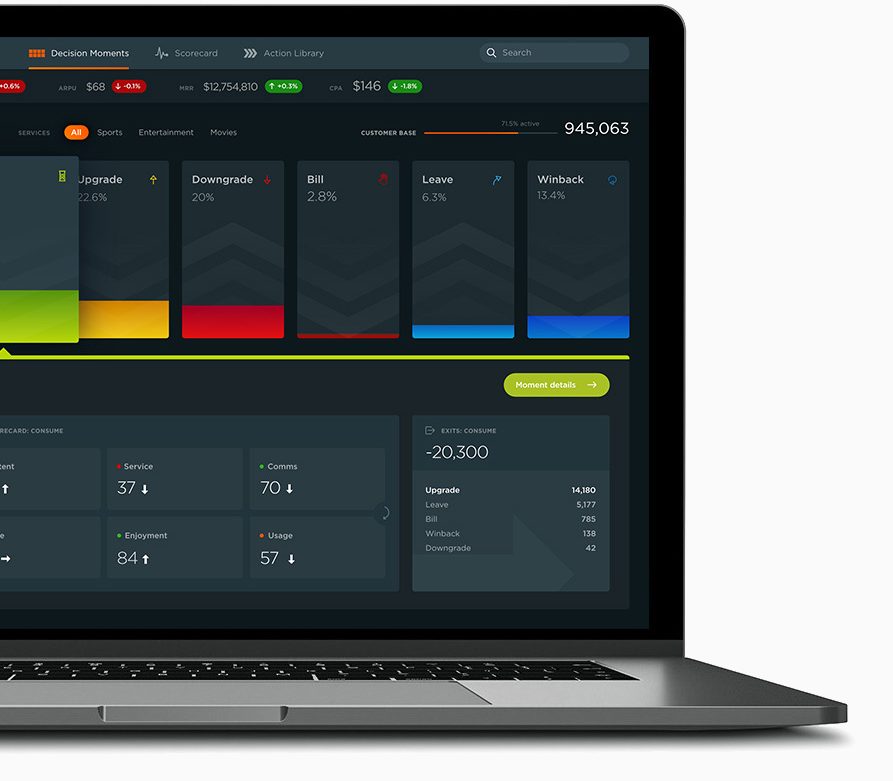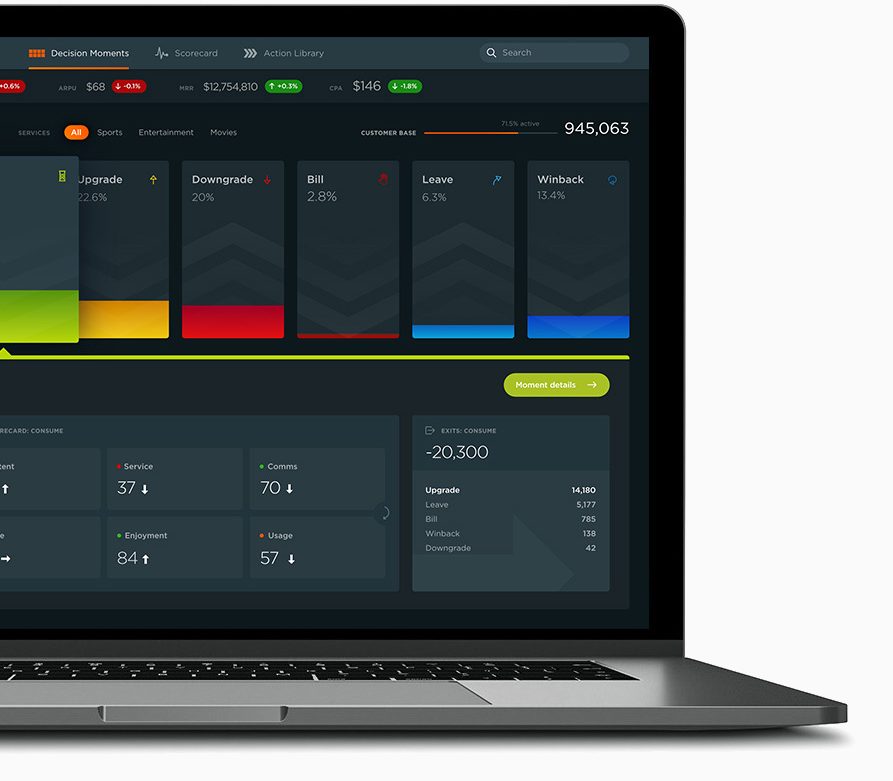 Our aim is to transform your 'Air Gap' in to an Activation Layer, where subscriber intelligence can drive sustainable growth in real-time.
We have discovered over the years that there are three imperatives to true subscriber intelligence.
Where your subscribers are right now
How they got there and where they are going (supply & demand)
What needs to happen to change their behaviour

Combined and automated within the Activation Layer, this level of subscriber intelligence is fundamental to finding and executing the perfect subscription growth plan. 
Discover Singula Subscriber Intelligence Platform.
"We've worked with Singula Decisions for over 13 years to manage our customer billing and communications. The decision to deploy the Singula® Subscriber Intelligence Platform significantly extends our relationship enabling us to put data at the heart of our subscriber management and marketing activity. We're always looking at how we can better engage our subscribers at every stage of the customer journey and with Singula Subscriber Intelligence we'll be able to utilise new technologies like machine learning and AI to personalise real-time interactions."
"Using AI to drive customer engagement through Singula® Subscriber Intelligence powered by Microsoft Azure shows the potential of cloud-based technologies to transform businesses today. We are working with Singula Decisions to enable businesses to benefit from new technologies like AI to deliver customer experiences that enhance relationships and help grow revenues."
"EPCC has a long history of working with companies to enable them to benefit from advances in digital technology. Through the practical application of data science, our collaboration with Singula Decisions will result in better services for its customers and so directly increase the company's competitive edge."
INTERESTED TO HEAR MORE?
If you can identify with the Air Gap and want to make a step-change to how you are currently working then let's start talking. We will show you a demo and you'll get the benefit of our domain experience from the outset.